Cashless Payments to SAMYAK
Card / Netbanking Payment to SAMYAK using Razorpay Gateway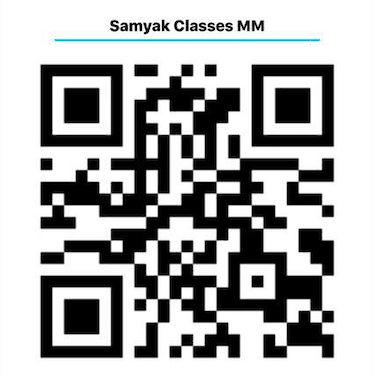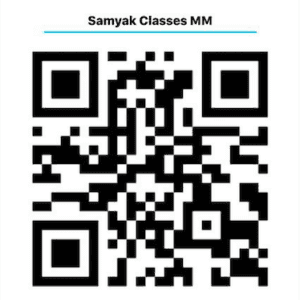 Samyak Infotech collaborates with individual team members and students to establish a development path for us. Samyak is too good. i am already doing internship from samyak. I am doing DTP course, fully satisfy , Trainer also gud teach me, Excellent Environment, Properly focus on students, no Doubts yet I have done core Php from Samyak Classes and I have a great experience and the Faculty was very good and Panchual . Every Point is cleared with Practical ...am satisfied with my course ...
Teacher was very helpful in every topic and so he told about everything during the course.
After completing the course here i m feeling a great confidence inside myself. I joined with Samyak the classes of C and C++..Samyak is the best institute for all computer training courses..Thank You Samyak..

Hello.... My name Jitender Sharma... i joined Samyak for Tally+GSt course ... The punctuality of staff is good. Samyak is a good institute in Jaipur specially the way is teaching and explaining about the subject we are doing and the teacher is also well experienced here so the way of teaching is good. smayak classes better in the c,c++ language, its improved c,c++, i think smayak classes is better choice in computer language and many other cources. Excellent and amazing experience during classes in samyak it solutions pvt. ltd.. I have learned Core PHP there. & developed pages practically during classes...
practical trining , profecinal trainer and advance course provides samyak classes.... good experience in Samyak Classes for Advanced java .it take two moth and manish sir is a good teacher . It was a practical training invluding project
thank u Hello,i am gitansh khandelwal

i am join a enlish spoken classes in a samyak computer classes .in a class very good atmosphere i whould like to thank samyak classes for give a proper guidance i can meet ishwar he was a very good teacher I am student of SAMYAK classes Financial Accounting Tally course. It is best institute in all over jaipur . My experience was good with faculty and his behaviour is good . I have completed more than 90% course & ready to solve any kind of problem related to my course. Next I want to do Spoken English Classes from SAMYAK to increase my Interview Skills as well.

Samyak Computer Classes shows a sincere interest in employees, students and the solutions to their problems. Samyak is great. Faculty taught me in a very good manner so i could able to easily learn some complicated things also.

Samyak computer clases have good faculty they gave proper knowledge i joined samyak for core php nd i must say that faculty of samyak is great....They also gave placement assistance which help in job Samyak is the best institute which i have ever found this is the institute where u can get the proper education regarding computer software.

samyak classes are good classes...they are providing best training and faculties are very good and supportive.

Hi I am Dhruv gupta persuing Ethical hacking course from Samyak Computer Classes...it is the best place for computer classes...i recommend u all Samyak computer classes

I finally found one institute on Google that was good SAMYAK CLASSES.. There are so many awful programs out there: After I have completed seo class under supervision of SEO Trainer, I guarantee that no one can give such superb training with live examples and I think thats why SEO Training is excellent

I have just completed my digital marketing course at samyak Ahmedabad CG road branch and my experience was very good. Best thing I liked in their way of teaching was that their teaching was not all theoretical, they will give you some practical knowledge too by giving some projects. I'm Kanika and i've studied C language by Amit Sir and currently studying C++ by him. A good teacher with good teaching style. The staff is also good with friendly nature. A good institute for a CS student with lot of opportunities to learn various languages. samyak is the best institute ths institue helps me a lot in workm related to computer faculty is very gud PLACEMENT OF
SAMYAKites
8678 SAMYAKites making waves in the industry.