How To Take Advantage Of The WordPress Website?
Would you like to make a profit for your company? Or want to take advantage of a WordPress website?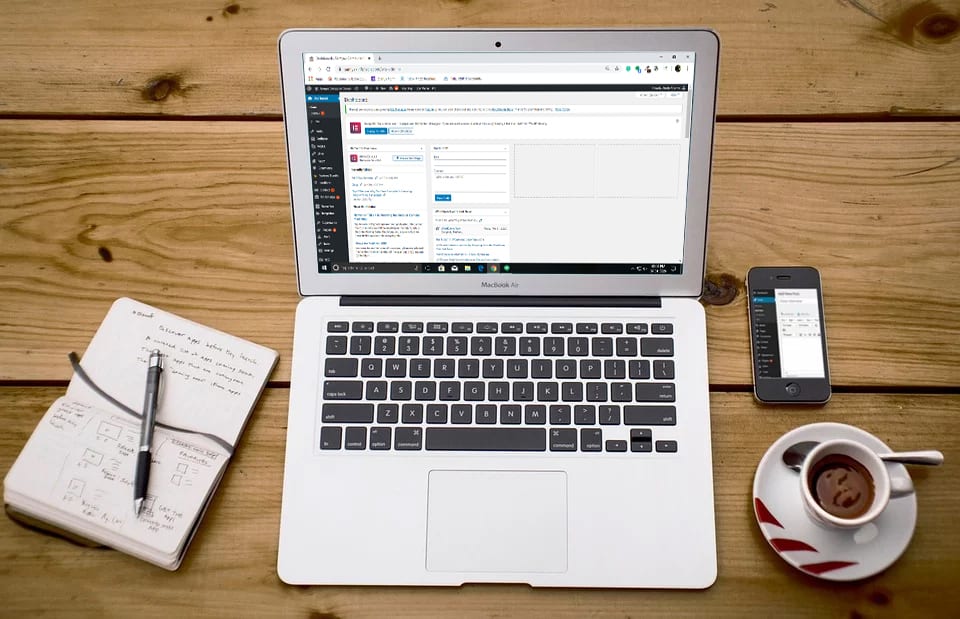 As an individual, whether you want it to generate side income or you want to make it fully focused work for your career and as an entrepreneur, you want opportunities for your business organization, WordPress Training offers plenty of opportunities for both of the parties.
There are various options for different parties to make good money from WordPress Course such as for a manufacturer you can create and sell your products through a website, as an instructor you can teach or manage other's websites, or as an individual, you can start your blogging platform.
Are you running with a shortage of ideas?
No worries, you can do many things to earn revenue with a WordPress Course Site. This is just the beginning, but the point is, this should lead you in the right direction. Are you ready? Here I have some methods for you to make use and money with WordPress Training.
Make money with Any Site
Think about an E-Commerce Store
Make Membership Website
Theme and Plugin Designers
Offer Marketing Services
Money With Simple WordPress Site
If you only run a WordPress Website and do not want to start a dedicated business, there are still many ways you can make good money!
These major methods mainly depend on your user base, so if you go this route, make sure that you spend enough time to entice visitors and you will get a good income through your site.
The very first and very easiest thing is to make money at your WordPress Website with advertisements. There are so many of the ad plugins available that will surely help you in inserting ads to your site. But before that, you'll need to sign up for web monetisation platform like Google Adsense. Once you are approved for web monetisation, you can start serving ads on your website.
However, advertisements with such a monetization program will pay you very little. And if you want to take things into your own hands, direct advertising often pays you more, but it requires you to reach out and interact with the businesses you want to display ads on your website.
Affiliate, or referral, programs are another way to make money from a WordPress Website. Now you must be wondering what is affiliate marketing!
Simply put, the affiliate or referral program is an arrangement in which an online merchant pays some commission to send traffic to affiliate websites.
Look out for such sites with affiliate programs, and you can earn money per click if you send visitors to them. WordPress.com also has its own referral program, and you can find many plugins here that will help you manage your referrals.
Don't forget freelance writing! Freelancing is another way to earn money. If you are a talented writer with an established blog, you can make money from your website, pay to write articles and reviews, and showcase that project through your site. Or you can write some great articles for yourself and then reach out to companies that may need a writer.
Think & Consider an E-Commerce Store
If you are a manufacturer and you can create a product or sell something, then you can surely make money with WordPress Website! WooCommerce is an easy-to-use, very simple plugin to list and sell products online. A lot of other plugins are offering a whole host that helps your store stand out.
Get Creative! Whether you are sure about it or not, start with small and practise a skill whichever you like.
Be confident that you can sell anything, and a WordPress Website is the best platform to start an online store.
Make Membership Website
By using plugins like WooCommerce Membership, you can restrict your premium content for paying customers. If you want to maintain long-term engagement with customers and build a community rather than just making a payment, this is a great way.
Personal blog posts, podcasts, webinars, consultations, forums, and more are great incentives for learners about WordPress Training. Just make sure to release some content publicly, both attracting attention to your website and giving visitors to see what will they get if they pay.
Theme, and Plugin Designers
If you are a good developer, then WordPress Course Platform provides you with plenty of opportunities to earn money. Whether premium or freemium, developers for themes and plugins, and graphic designers are in constant demand.
If any WordPress developers, who have mastered the plugin API, can certainly make a lot of money. Also if you are paying attention then see that people are not offering that WordPress setting, then create a plugin for it. If you want to do other development work, you can always set up a blog, or keep it, handle backup and/or security.
There is work involved in managing and editing Blog Posts. Many people need help in configuring their blog posts like tagging, adding featured image, editing content and well-shuffling SEO options.
Helping Your WordPress Business
Take your time, think over it of what option you should go with. Try everything from putting together WordPress Course resources to making a theme design until you find something to enjoy.
Just remember, a lot of research needs to be done before starting anything. If you keep everything in mind, you are already on your way to WordPress Training success!
Registered in US & India, Samyak IT Solutions are started in the year 2013, with the sole aim of providing end-to-end IT solutions and integration services through a unique onshore and offshore delivery model, and with a commitment of time and budgeted delivery.